Fishing the Florida Keys with Capt. Scott Bannerot

WELCOME TO FISHING THE FLORIDA KEYS WITH CAPT. SCOTT BANNEROT ABOARD THE COMPLETELY REFITTED CLASSIC 20-FOOT SEACRAFT ULTIMATE DREAM.
We aim to create completely unique experiences out in the back country, on the reef or out in blue water, at night fishing the channels, and during our snorkeling and eco-tours. Scott holds a B.S. in biology, and an M.S. and Ph.D. in Marine Biology & Fisheries, all from University of Miami, and has fished professionally for 43 years and counting. His ancestors were some of the early settlers of South Florida.
He has worked extensively above and below the water as a marine biologist, diver, sailor, fisherman, and researcher. His passion and knowledge are infectious, and his ability to make it come alive for all ages and levels of education make it accessible to everyone.
He uses very specific fishing techniques and strategies to target suites of fish species, sharing his specific knowledge over the course of the day with clients. Peter Jenkins wrote in Along the Edge of America, "I felt as though I was on another planet and Scott was my wise interpreter, cracking open a new world just for me."
Parents have written of their children, as young as four, talking about their trip for months afterwards. Several kids have gotten back to the dock and said "This is the best day of my life." One family is on their fourth generation fishing with Scott, all on the exact same Seacraft. Scott feels the key is listening to clients, understanding and perceiving what they want, and putting them in a position to succeed.
And most of all, to make it all relaxed, happy, and fun. This is the essence of what we strive to do each day on the water.
Foot Seacraft Ultimate Dream
BEGAN PROFESSIONAL FISHING CAREER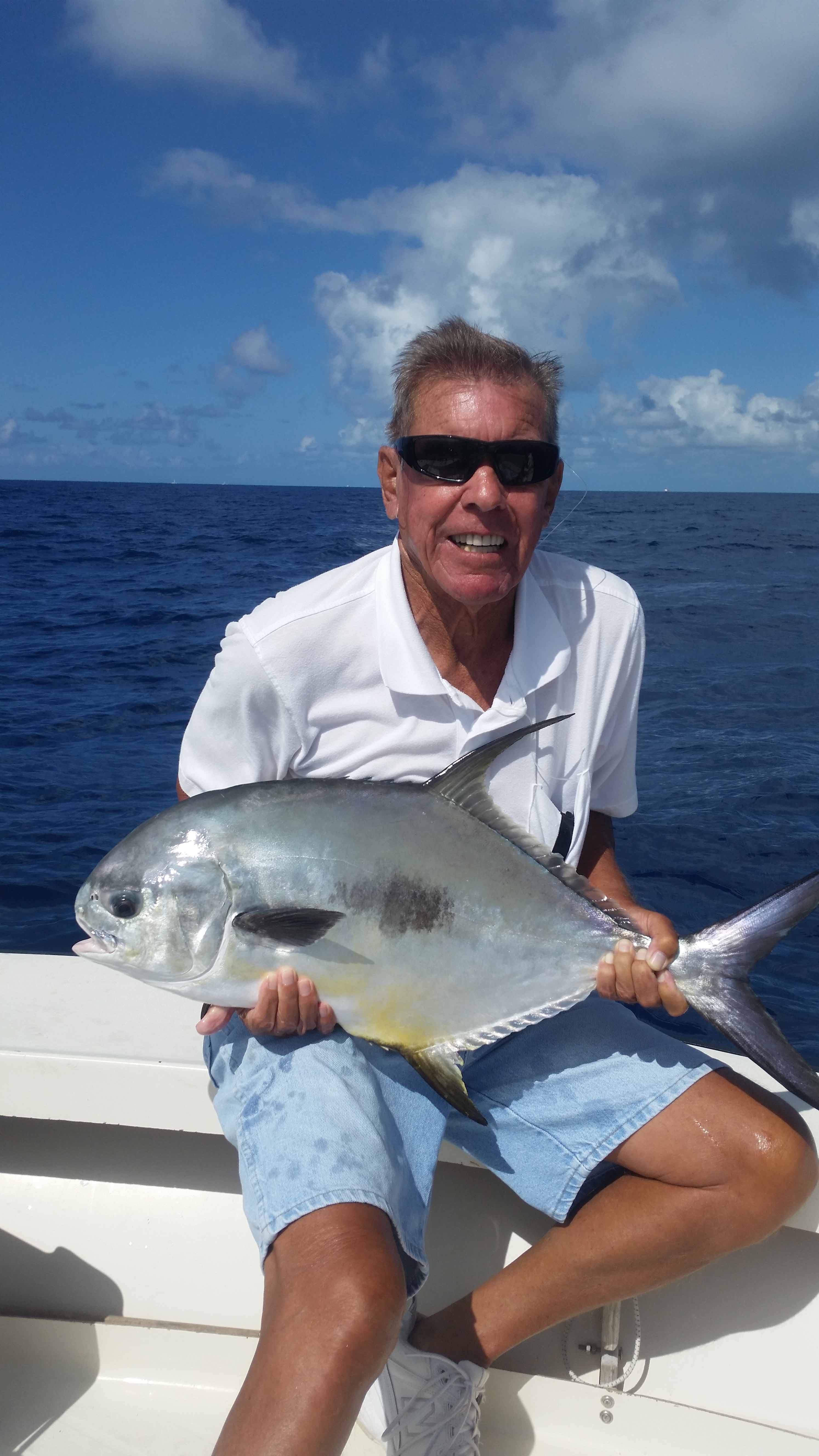 We target snook, tarpon, redfish, seatrout, permit, bonefish, groupers, sharks, snappers, tripletails, jacks, mackerel, and a host of other species in the back country. Offshore trips focus on dolphin (mahimahi), sailfish, occasional blue and white marlin, swordfish, rarely longbill spearfish, blackfin tuna, amberjacks, and a variety of snappers, groupers, and tilefish.
At the reef edge and deep wrecks and ledges we catch yellowtail snappers, assorted groupers, mutton, lane, mangrove, vermilion and other snappers, sailfish, wahoo, king mackerel, cero mackerel, permit, African pompano, jack crevalle, rainbow runners, and a number of other species. Night trips primarily target tarpon and sharks.
Scott has fished professionally since 1976, called Islamorada home since 1978, and has been taking charters on the Ultimate Dream since 1980, the same year he first operated out of the Holiday Isle & Post Card Inn Marina and Back Country Dock.
Scott's fishing experience is unique and versatile, encompassing South Florida and the Florida Keys since childhood, expanding to the southeastern Atlantic to South Carolina, around the Gulf of Mexico to south of the Texas border, Belize, the Leeward and Windward Islands in the Eastern Caribbean, then to Pacific Central America, equatorial North and South Pacific, New Zealand, Australia, and Papua New Guinea.
Scott Bannerot & The Ultimate Dream
The Ultimate Dream crossed the Pacific twice in a container during the course of a guiding stint along the Great Barrier Reef and eastern Australia.
Scott's expertise is unique. He earned his masters and doctorate in marine biology and fisheries from University of Miami while guiding, working in this field for 10 years.
His master's degree involved many hours underwater census counting yellowtail snappers in Islamorada headboat chum slicks, and during that time he also performed extensive underwater fish censuses for Key Largo Marine Sanctuary.
NOAA researchers still employ a census technique invented by and named after Scott and Dr. Jim Bohnsack.
He is equally comfortable fishing in blue water offshore, deep wrecks and seamounts, the reef edge, shallow patch reefs, channels and flats, and the vast waters of Everglades National Park, what people refer to as the "back country".
Capt. Scott Bannerot Biography
Scott's great-grandparents and other family were among the early settlers in South Florida, involved in sport fishing, the Flagler railroad, medicine, and spearfishing and beachcombing. University of Miami's Bascom Palmer Eye Institute is named after his great uncle. While Scott's family moved around in his younger years, with stints in Texas, Guam, and Hawaii while his father served as a U.S. Navy aviator, and later back to Texas and then the Northeast, South Florida remained a constant. Scott began spending significant time in Miami and the Keys during 1971 at age 12, and was fortunate to befriend and be mentored by a number of legendary guides and anglers. He got his first big tarpon on fly tackle at Buchanon Bank soon after, an event that influenced the rest of his life.
By 1984 he'd earned a B.S., M.S., and Ph.D. in marine biology/fisheries and worked extensively in research, from Florida and the Gulf of Mexico to the Bahamas and Caribbean, and also worked on high seas swordfish longliners for two years. In 1988 he purchased the 36-foot Breuil Enterprise Man O' War and began an offshore charter business at Holiday Isle, also running back country charters on that same Seacraft SF20, now the Ultimate Dream. Scott sold the Man O' War in 1991, leased the Great White II, and finally in early 1995 departed on his 41-foot sloop Elan for the South Pacific. After fishing, guiding, and writing in the Pacific Islands, New Zealand, Australia, and Papua New Guinea with interludes back guiding in the Keys, Scott returned home in April 2014 and resumed guiding with Ultimate Dream out of the Holiday Isle/Post Card Inn back country dock. Scott's passion for fishing, diving, marine biology, and adventure is infectious, one of the reasons clients have been fishing with him for as long 35 years.
Capt. Scott Bannerot
P.O. Box 880
Tavernier, FL 33070
Post Card Inn Marina
Back Country Dock
84001 Overseas Highway
Islamorada, FL 33036