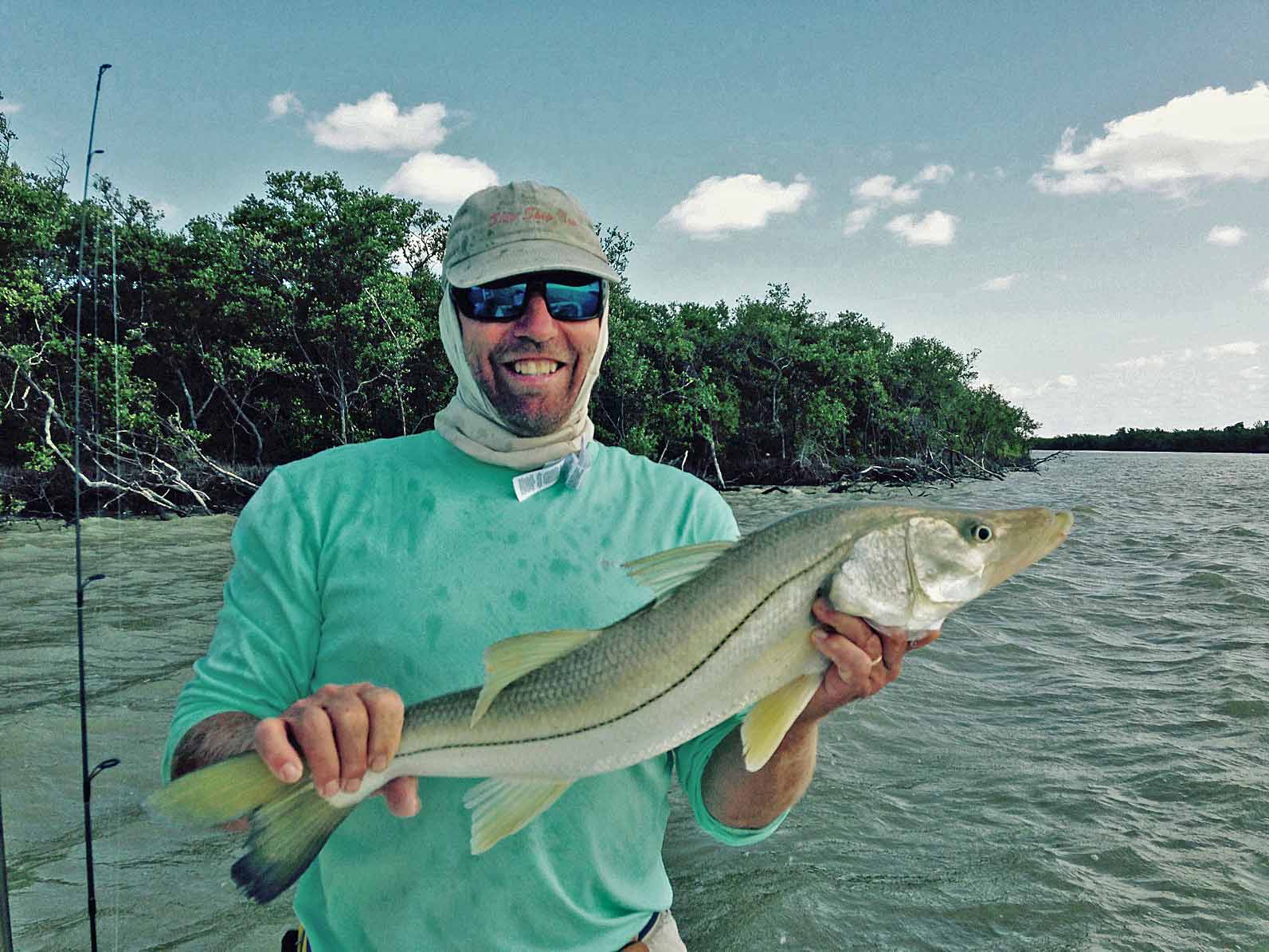 Florida Keys Fishing Charters with Capt. Scott Bannerot
Welcome to fishing the Florida Keys with Capt. Scott Bannerot aboard the completely refitted classic 20-foot Seacraft Ultimate Dream. Our emphasis is family fun. We tailor each trip to the clients we have on board, whether elite anglers or complete beginners, regardless of age, gender, or ethnic and cultural background.
We target snook, tarpon, redfish, seatrout, permit, bonefish, groupers, sharks, snappers, tripletails, jacks, mackerel, and a host of other species in the back country. Offshore trips focus on dolphin (mahimahi), sailfish, occasional blue and white marlin, swordfish, rarely longbill spearfish, blackfin tuna, amberjacks, and a variety of snappers, groupers, and tilefish.
At the reef edge and deep wrecks and ledges we catch yellowtail snappers, assorted groupers, mutton, lane, mangrove, vermilion and other snappers, sailfish, wahoo, king mackerel, cero mackerel, permit, African pompano, jack crevalle, rainbow runners, and a number of other species. Night trips primarily target tarpon and sharks.
Regardless of target species, we work hard to create a relaxed, educational, and thoroughly enjoyable experience, matched to our anglers. We're equally comfortable with everything from high-intensity targeting of trophy marquee species, to heavy action trips designed to captivate our youngest anglers.
OUR FISHING & OTHER CHARTER SERVICES


Catch the biggest fish in your life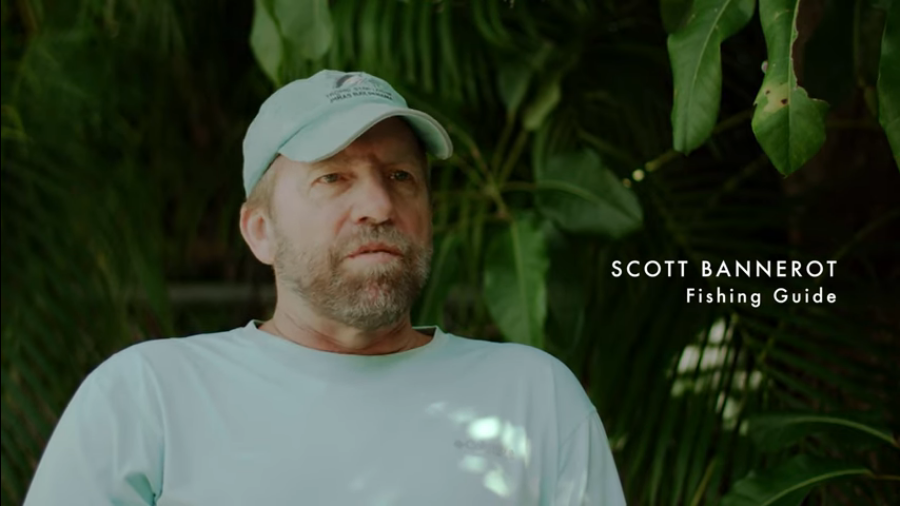 There is not a guide in the keys that works harder to put you on fish than Scott Bannerot. His extensive knowledge on every species has allowed us to target and succeed at catching nearly anything that swims. From spin, to conventional, to fly, Scott's experience has made all of my trophy catches possible. What started as a client/guide relationship has developed into a friendship that has me out on his boat the majority of the days I am down in the keys for the last 5+ years.
In six trips with Scott over the past five years my friends and I have had remarkable success in my goal of catching a wide variety of edible species. Another remarkable aspect is we have never fished the same location which talks to Scott's impressive knowledge of the terrain both offshore but especially inshore. Great teacher and great person.
As a proud grandma, I take my grandchildren to the Florida Keys once every summer. Before we book the first thing we do is check Scott's availability. From youngest to oldest they always return with smiles and fish stories. I wouldn't trust just any captain to take them out for a full day on the water, but with Scott's kindness and concern for remaining safe while having fun, I feel comfortable every time they are out, knowing they are having a great time!
As a female angler with limited experience I was always hesitant to book a charter not knowing what to expect. With Scott, my worries quickly transitioned to excitement as he provided a polite, professional, care free environment that allowed me to learn and develop a true passion for the marine life in the Florida Keys.
I have been on 3 fishing trips with Scott and he was nothing but helpful, friendly, and knowledgeable. I would absolutely recommend him to anyone looking for a great day of fishing!
I went on two fishing trips with Scott. He was extremely helpful and provided a great experience on each trip. Would definitely recommend it to anybody wanting to fish in the Florida Keys!
I always book trips with Scott, great time, amazing personality, and puts you on fish. Couldn't think of a better guide to go out with, tons of options for a wide variety of fish.
Scott has the ability to explain every aspect of the marine ecosystem throughout a day of fishing. While helping you catch your first ever tarpon! Thank You Scott!
I have been fishing with Scott for over 35 years. He has now fished four generations of my family. It's hard to summarize in a brief blurb the truly amazing experiences we have shared on the water, both back country and offshore. We've had so many incredible days that people would not believe the variety and numbers of fish that we've caught and released on any given trip. This includes my first blue marlin, caught on a live school dolphin when it rushed up and attacked the ones we were catching behind the boat. Scott's experience and breadth of knowledge of live bait availability, currents, and wind and water conditions cannot be matched.  Even if catching was not epic on a given day, though often is, everyone has a wonderful experience.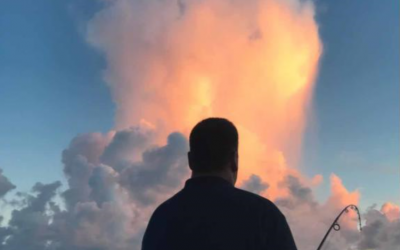 There is a wide variety of amazing fish in the Florida Keys, specifically in Islamorada. The best fish to taste will always be the fish caught and served the same day and prepared for perfection. If all these criteria have been met and the fish is native to the...
From time to time in our lives we meet someone truly special…someone who may be particularly gifted, passionate, knowledgeable, caring, empathetic, resilient, intelligent, focused, tough. That's how I would describe Vic. When you meet someone unique, you often know it...
Capt. Scott Bannerot
P.O. Box 880
Tavernier, FL 33070
Post Card Inn Marina
Back Country Dock
84001 Overseas Highway
Islamorada, FL 33036