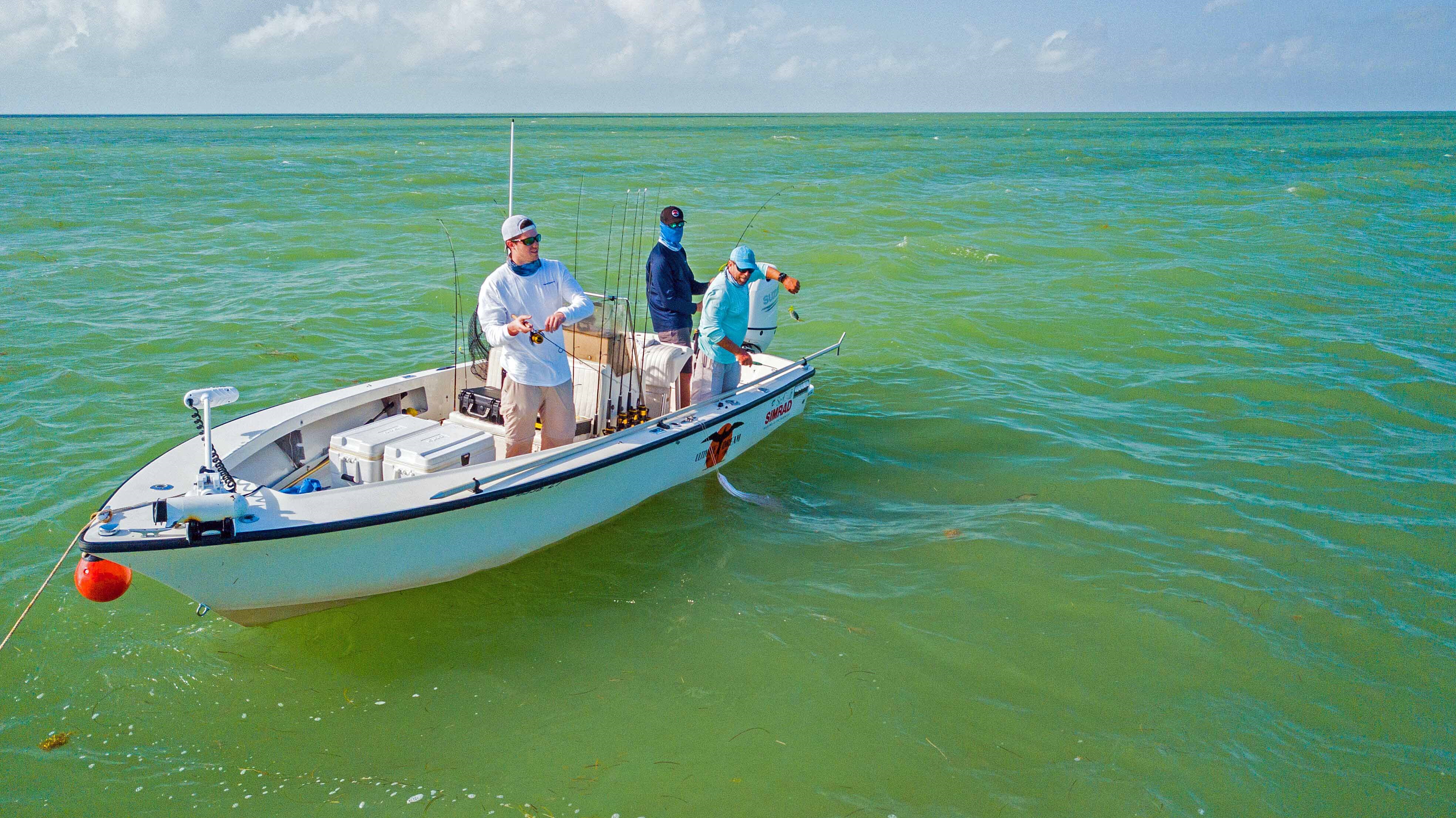 Islamorada Backcountry Fishing
The term "backcountry" in Islamorada generally refers to charters west or on the bay side of the Overseas Highway (U.S. 1), or nearshore shallows either side of the main islands of the Florida Keys.
Fishing might start minutes from the dock in the main channels and flats, further into the grassy shallows and banks of Florida Bay, Everglades National Park, including the far western reaches and the Cape Sable area.
Backcountry Fishing in the Winter
Wintertime trips to near Gulf waters often target Spanish mackerel, mangrove and lane snappers, spinner and other sharks, assorted small groupers like gag, black, and red groupers, jacks, ladyfish, cobia, and permit.
Excellent catches of snook, redfish, and spotted seatrout are also common in the winter months, most commonly in the more protected and nearshore waters of Flamingo, the Everglades, and Cape Sable.
Backcountry Fishing in the Summer
During the warmer months strategies change slightly but if anything the snook, redfish, and spotted seatrout fishing gains more momentum. And of course we get an influx of big migratory tarpon to add to the large numbers of juveniles around all year.
Lemon, bull, hammerhead, tiger, and other large sharks move into the shallows this time of year to spawn and give birth.
These and giant sawfish provide amazing incidental catches bottom fishing for tarpon. Some clients enjoy targeting the large sharks on spinning tackle.
This is also a good time to target permit, cobia, and tripletails.
Whatever the strategy, the beauty and abundant nature in the back country is breathtaking, skimming along mazes of channels through seagrass flats, past myriad islands, wading birds, manatees, bottlenose dolphin, sea turtles, big sharks with dorsal fins exposed. It's a true wonderland that never fails to make your soul smile.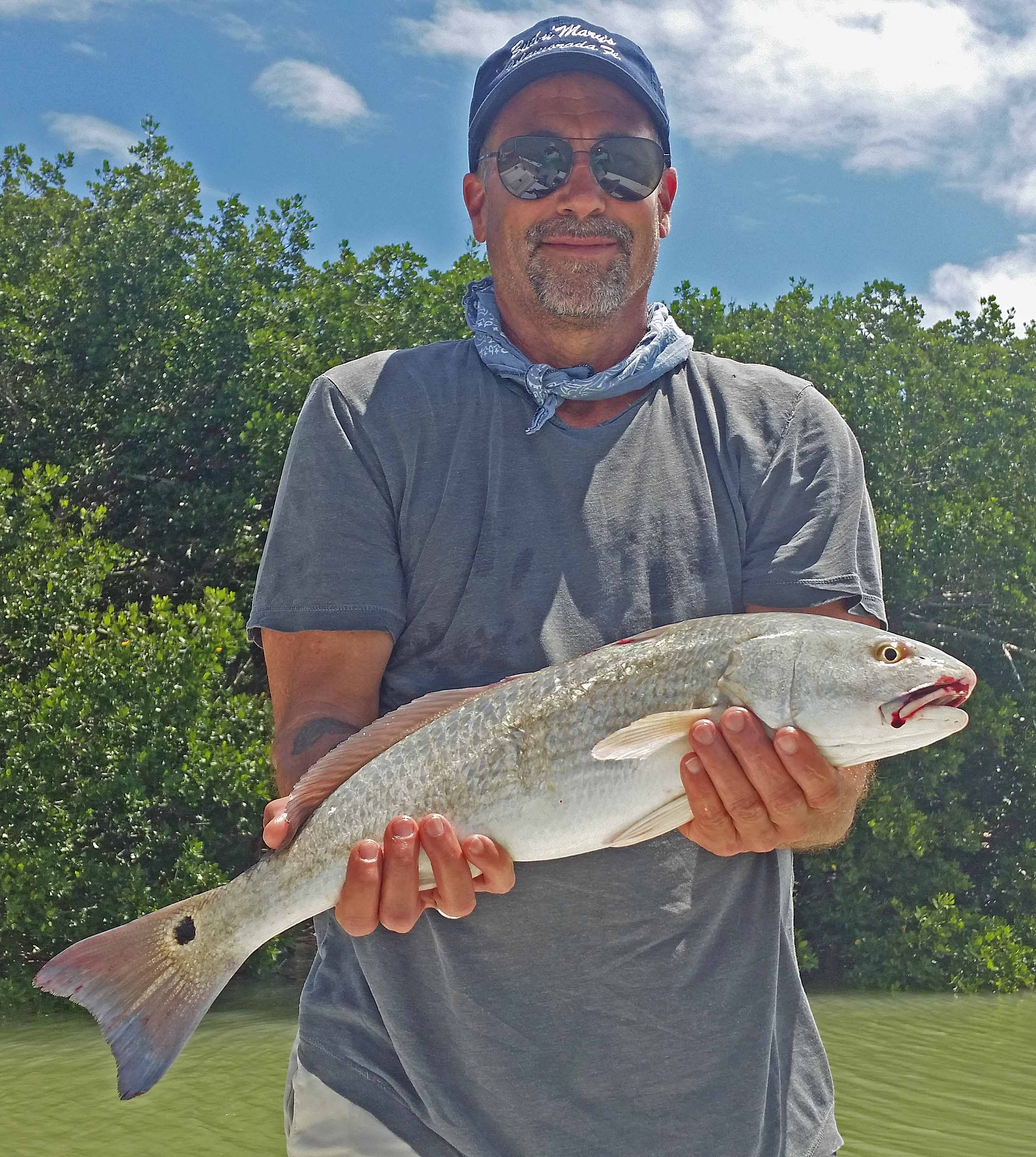 Backcountry Fishing – What to Bring
Each fishing trip includes all tackle, bait, and licenses. We provide a cooler, ice, and supplementary drinking water.  Bring whatever you wish to eat and drink otherwise.  Always bring sunscreen, sunglasses, and a hat.
Lightweight protective clothing, long sleeves and long pants, is ideal, and also protects from occasional bug bites if we get in close to Everglades shorelines in warmer months—no big deal, and if you prefer shorts, just bring a little bug spray.  I also have some on board.
Skin So Soft Expedition is benign and effective, Off Deep Woods works very well if you don't mind the ingredients.  We can also very easily avoid the bugs by fishing further from shore no matter what the time of year. In winter months, be sure to bring warm clothes like sweatshirts, track suits, insulated jackets, windbreakers.
It can be quite warm in the winter, but during a cold front the ride out to the grounds in the morning can be cool. Bring your own lightweight rain gear if you have it any time of year. If you forget, I have some on board you can wear. And don't forget your phone or camera!
Capt. Scott Bannerot
P.O. Box 880
Tavernier, FL 33070
Post Card Inn Marina
Backcountry Dock
84001 Overseas Highway
Islamorada, FL 33036