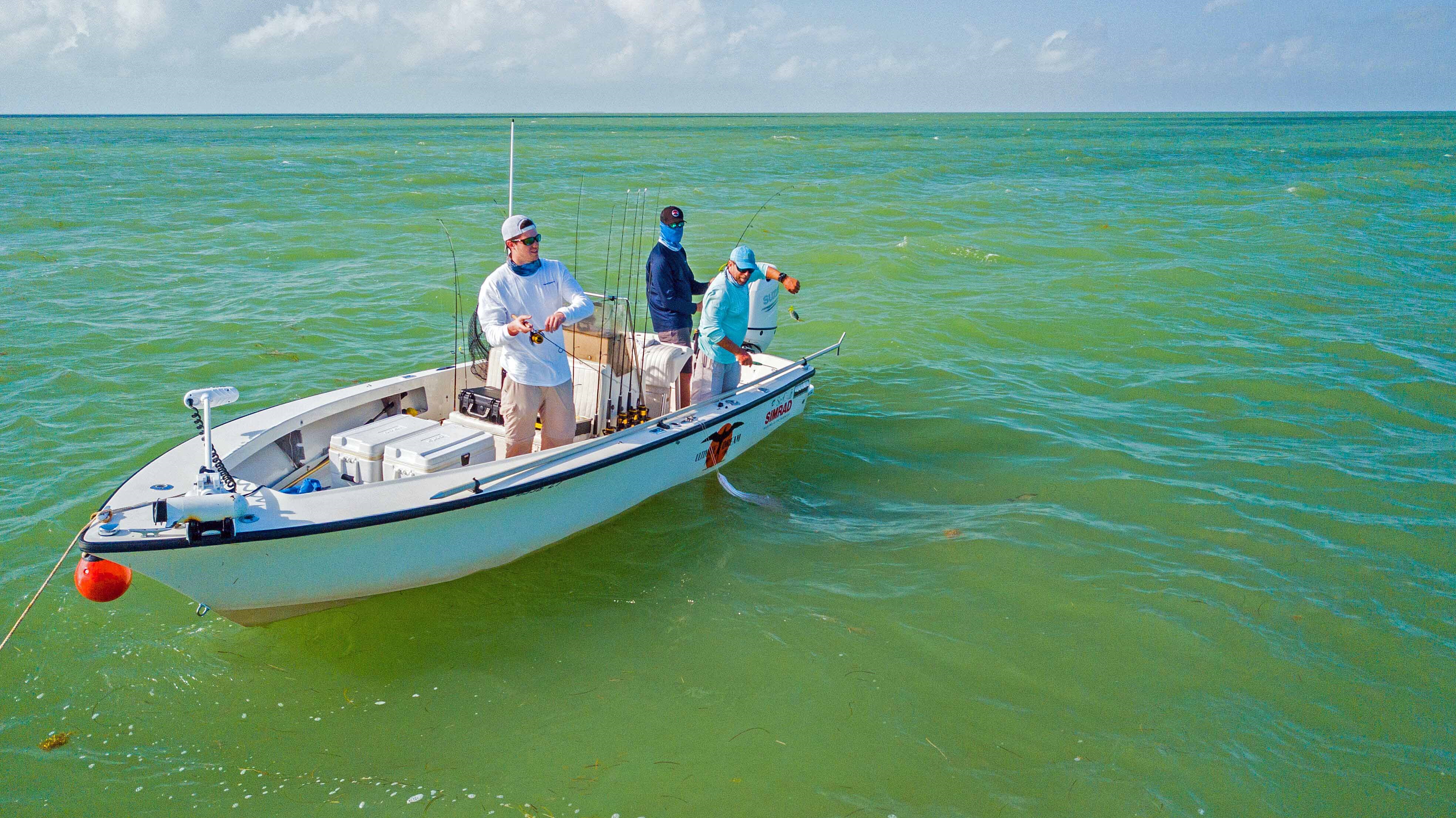 Islamorada Fishing Charters
Islamorada is the name of a small town in the Upper Florida Keys that spans the islands of Plantation, Windley, and Upper and Lower Matecumbe Keys. The original name was actually coined by Spanish explorers, "Isla Morada," or "Purple Isle," but has since been run together and is widely mispronounced "I-La-Morada." Islamorada has been widely promoted as "The Sport Fishing Capital of the World," and in fact can lay claim to this moniker given the amazing variety of gamefish and environments surrounding the town. Islamorada fishing is storybook stuff, steeped in legendary true tales and many I.G.F.A. records.
Islamorada Fishing – What's Available.
What does Islamorada fishing offer you?  A pristine tropical reef environment graces the ocean side of the Overseas Highway running from Key Largo to Key West, comparable to areas around the Caribbean Basin and the Bahamas.
The reef drops off to the deep blue open ocean and warm, dynamic currents of the Gulf Stream only 3.5 miles from shore.  Flats and patch reefs dot the shallow platform waters all the way to the edge, offering a plethora of reef fish species and coastal pelagics (numerous species of snappers, groupers, porgies, hogfish, cero mackerel, grunts, barracuda, jack crevalle, sharks, cobia, permit, bonefish, tarpon, snook).  Sailfish actually swim up over the drop-off into the reef shallows chasing schools of ballyhoo, providing sight-casting opportunities in "bait showers."
In deeper waters offshore of the reef drop-off, ledges, wrecks, seamounts and broken bottom produce deeper-water species of snapper, grouper, tilefish, amberjacks and almaco jacks, rainbow runners, and coastal pelagics like wahoo, king mackerel, and sailfish. Much of our sailfishing is done within 5 miles of the dock. Other bluewater denizens, often encountered further offshore all the way to the continental shelf drop-off include mahimahi, sailfish, blue and white marlin,  swordfish, and, rarely, longbill spearfish.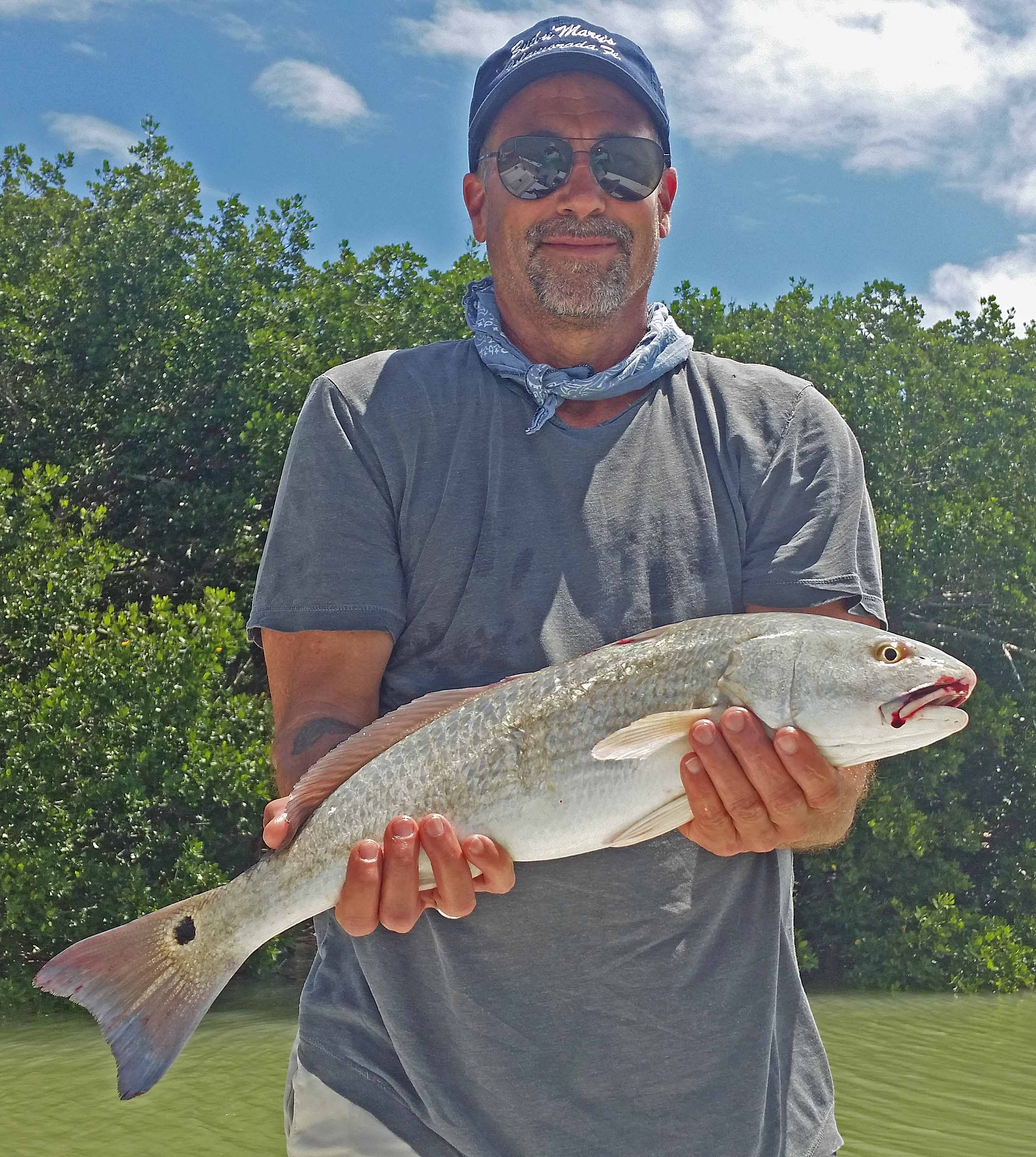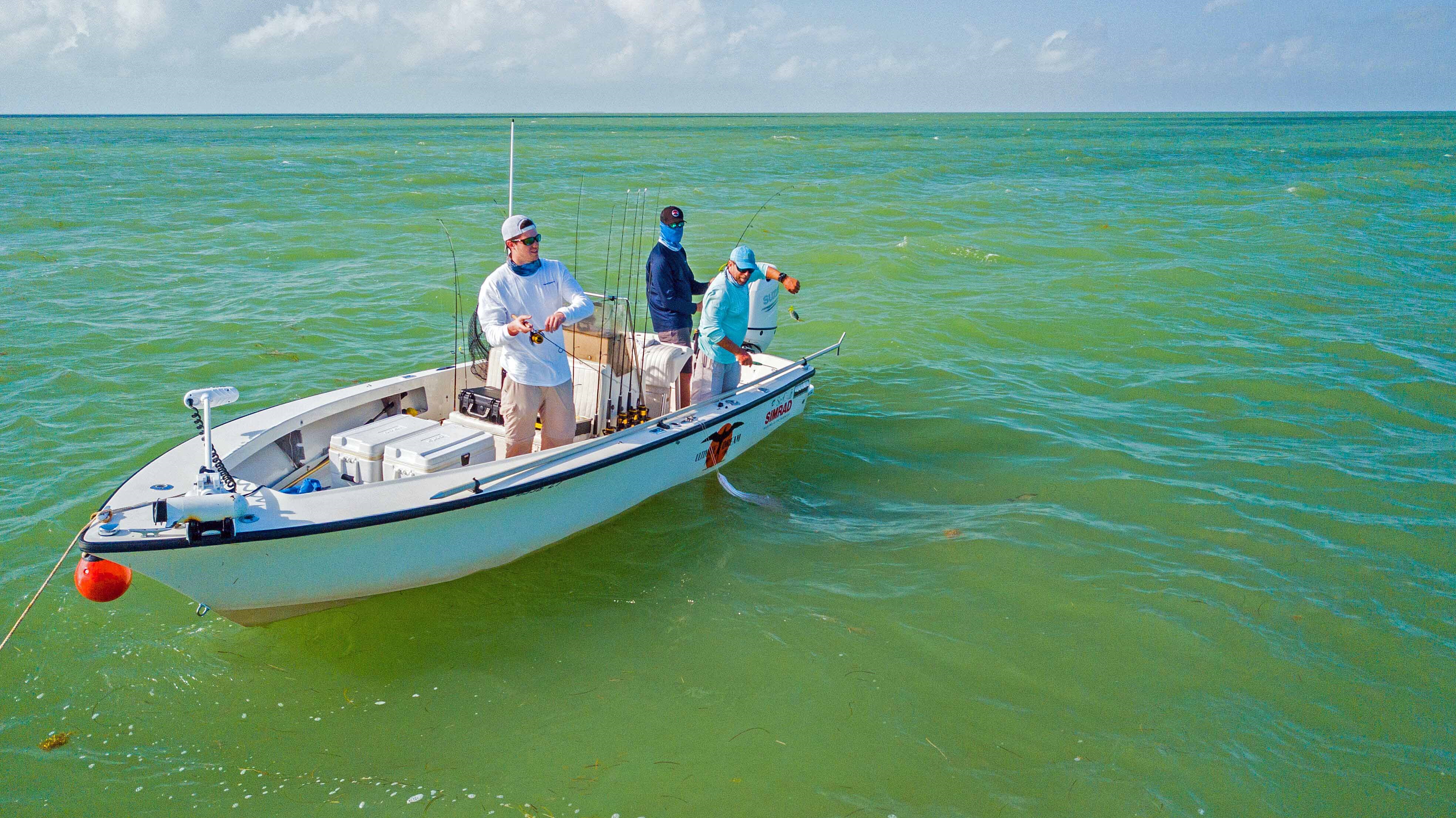 Islamorada Fishing – The Landscape
So far we've only covered the ocean side of Islamorada fishing. Anywhere west of the Overseas Highway in general constitutes what is called "the back country," which ranges from shimmering crystal-clear flats and channels near the main islands of the Florida Keys, becoming gradually more tinted as one progresses west-northwest through the flats and islands of Florida Bay, to the bottom of the Florida Peninsula mainland from Flamingo west to the Cape Sable area and open waters of the Gulf of Mexico. 
The clear tropical waters near the Keys provide excellent opportunities for sight-casting to bonefish, permit, tarpon, snappers, snook, barracuda, and other species. Further back in Florida Bay bonefish give way to redfish, spotted seatrout, snook, black drum, ladyfish, jack crevalle, Florida pompano, and more tarpon.  Gulf waters harbor Spanish mackerel, permit, goliath grouper, many sharks, jacks, groupers, snappers, tarpon, cobia as well as aforementioned species common to Florida Bay.
The key to the diversity and target-richness of Islamorada fishing lies in the juxtaposition of a tropical reef environment to a vast estuarine environment. Few places exist in the world where an angler can book a comfortable hotel, have access to top-level amenities and restaurants, enjoy complete personal safety and security, and choose from a wide variety of environments and marquee sport fishing targets on consecutive days, or even within a single day.
I am fortunate to have fished and guided widely in the southeastern United States and Gulf of Mexico, Central America, Caribbean islands, tropical Pacific Islands, New Zealand, Australia, and Papua New Guinea, and I can honestly say I have yet to see anything quite like it.                
Backcountry Fishing – What to Bring
Each fishing trip includes all tackle, bait, and licenses. We provide a cooler, ice, and supplementary drinking water.  Bring whatever you wish to eat and drink otherwise.  Always bring sunscreen, sunglasses, and a hat.
Lightweight protective clothing, long sleeves and long pants, is ideal, and also protects from occasional bug bites if we get in close to Everglades shorelines in warmer months—no big deal, and if you prefer shorts, just bring a little bug spray.  I also have some on board.
Skin So Soft Expedition is benign and effective, Off Deep Woods works very well if you don't mind the ingredients.  We can also very easily avoid the bugs by fishing further from shore no matter what the time of year. In winter months, be sure to bring warm clothes like sweatshirts, track suits, insulated jackets, windbreakers.
It can be quite warm in the winter, but during a cold front the ride out to the grounds in the morning can be cool. Bring your own lightweight rain gear if you have it any time of year. If you forget, I have some on board you can wear. And don't forget your phone or camera!
Post Card Inn Marina
Backcountry Dock
84001 Overseas Highway
Islamorada, FL 33036