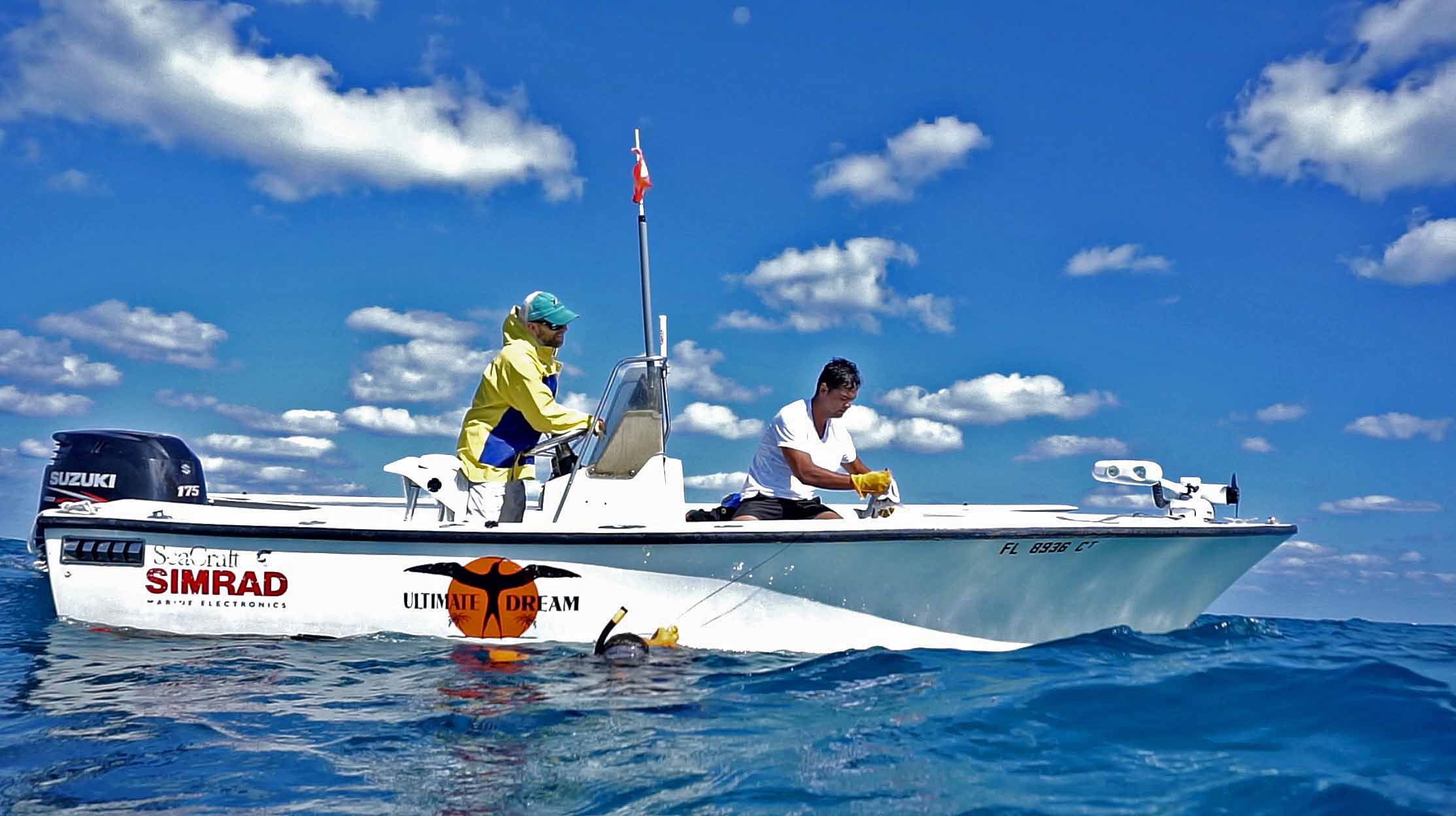 We offer a variety of other special services: snorkeling, including free-diving for lobsters, and fish-watching tours complete with details about reef fish identification, community structure and ecological roles.
We can arrange and operate kayaking and canoe trips, usually to the Everglades for nature-watching and light tackle fishing. It's very humbling to paddle by a dozen crocodiles sunning themselves on a mud bank, have flocks of black skimmers come whizzing by, watch graceful roseate spoonbills sifting through the shallows, reddish egrets herding baitfish by hopping with wings outstretched, or have a bald eagle soar by overhead.
One of our biggest treats is to watch different tribes of bottlenose dolphins using their different coordinated techniques to herd and feed on mullet in very shallow water. Of course we see all of this while fishing from Ultimate Dream too.
Capt. Scott Bannerot
P.O. Box 880
Tavernier, FL 33070
Post Card Inn Marina
Back Country Dock
84001 Overseas Highway
Islamorada, FL 33036