As part of our efforts at Ultimate Dream Fishing Adventures to share what it's really like out there, we will be periodically posting photos and reports. First let's look at a few moments from some Islamorada back country charters to the open waters of the Gulf of Mexico.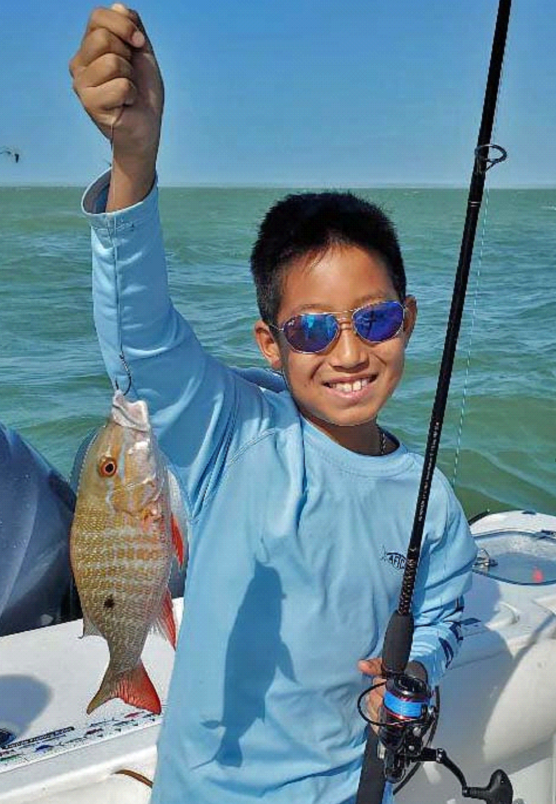 We often anchor near bottom structure in 9 to 12 foot depths, chum, and fish bottom or freelined baits back into the current. You never know what species will bite next. This is a hard-fighting small mutton snapper that we released to grow a little bigger.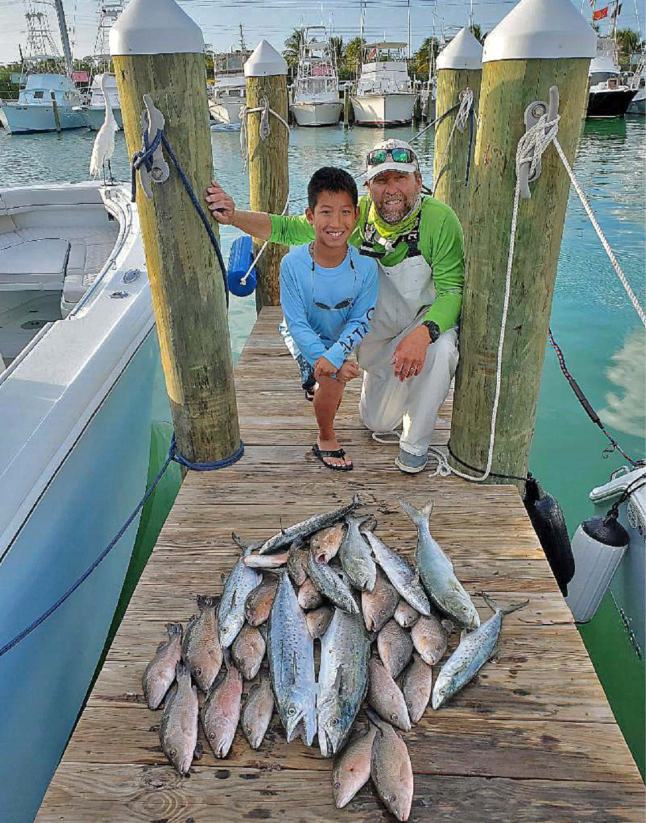 By the end of the trip, we had accumulated a pretty good catch of keepers, far exceeded by the number of fish we released. The catch included a nice batch of mangrove snappers, Spanish mackerel, and a couple of fat bluefish.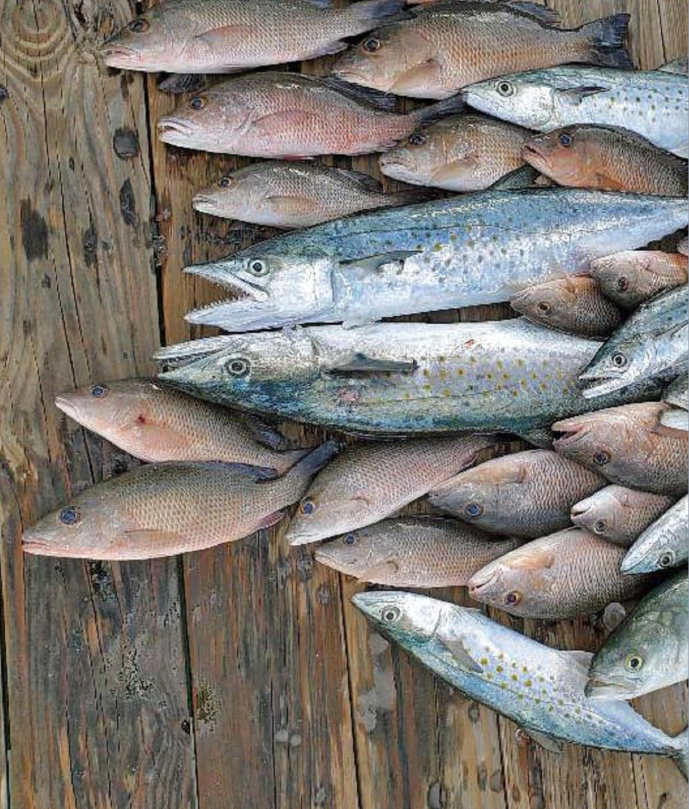 Here's a closer look.
This shows an Islamorada reef fishing charter catch on a day when we targeted mangrove and yellowtail snappers in shallow water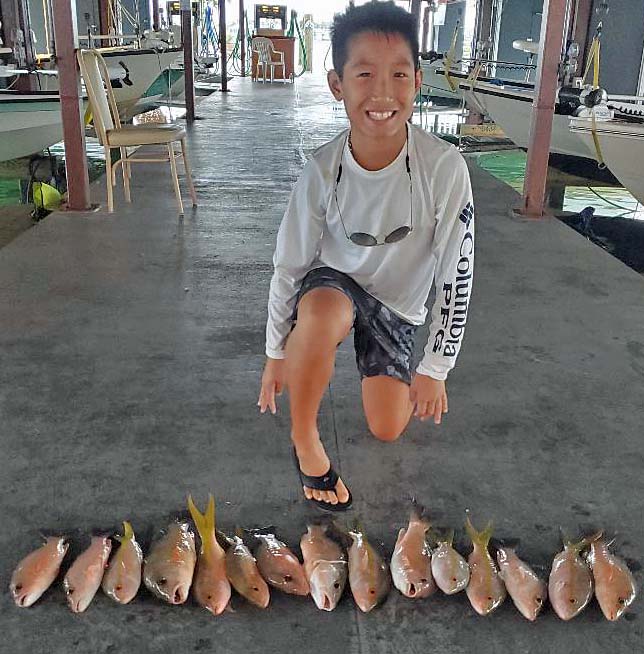 "And here's a nice fat Spanish mackerel caught in open Gulf waters."