A fishing charter out of Islamorada can take many different forms, starting with whether you decide to go back country fishing or to go out on the ocean side, either nearshore or reef, or perhaps to blue water in the open ocean. Few places in the world boast an immense and unique estuarine system, such as Florida Bay and Cape Sable, juxtaposed to an extensive coral reef system dropping off to blue tropical seas. Ultimate Dream Fishing Adventures features a 20-foot Seacraft center console fishing boat that handles trips in either direction, granting access to everything from mahimahi and blue marlin to snook, redfish, and spotted seatrout, and everything in between (tarpon, sailfish, permit, bonefish, cobia, snappers, groupers and so on).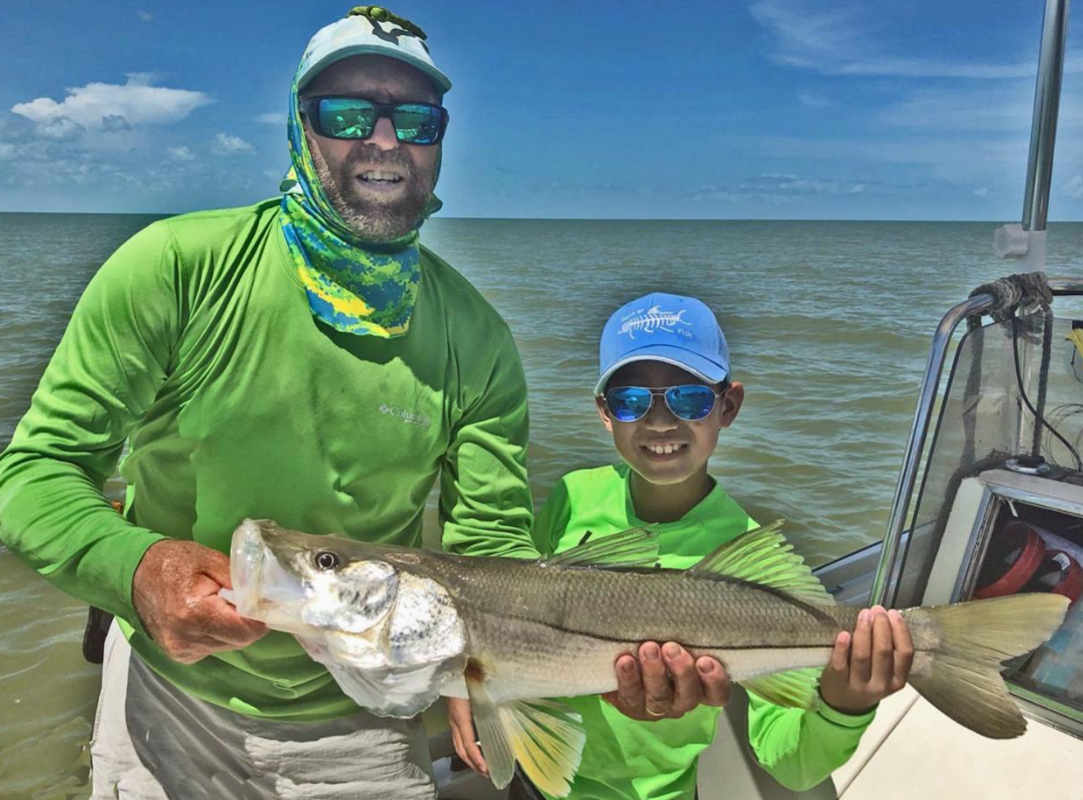 Islamorada back country fishing
Early spring is a very exciting time in the back country waters west and northwest of Islamorada, Florida Keys. Big migratory tarpon are beginning to arrive. Snook, redfish, and spotted seatrout continue to provide anywhere from consistent to red-hot action back in
Everglades National Park waters. The Gulf of Mexico shallows continue to produce hot action with Spanish mackerel, mangrove snappers, goliath groupers, sharks, cobia, and of course jacks, ladyfish, and a host of other species. Permit are on the prowl. Tripletails are showing in greater numbers. Closer to home, bonefish are showing in numbers at specific locations.
Islamorada offshore and reef fishing 
Early spring on the ocean side will see growing coalescence of spawning yellowtail snapper schools along the reef edge, with the bite depending on day-to-day specifics of water clarity and current velocity. Numbers and consistency of sailfish will wane, although some of the biggest catches ever have occurred in "tailing conditions" during spring months (hard color change and a northeast wind). Blackfin tuna are biting at deep wrecks and the offshore seamounts, although the sharks have been fierce at the latter. Wahoo have been plentiful this winter, with stragglers hanging around into spring. Action dropping baits on deeper ledges and contours outside the reef break is good for mutton snappers and groupers, although the latter won't be in season until May 1. Some of these areas still have some action with king mackerel as well.
Playing the conditions on Florida Keys fishing charters
Spring weather is more variable, especially early on, than late spring and summer. Cold fronts continue to make their presence felt, so you can have warm conditions and 10 knots of southeast wind, with tarpon perking up and feeding, followed by a morning of 25 knots of very cool north wind. Now those same tarpon are sulking, and the sailfish are perked up and chasing large schools of ballyhoo into the reef shallows. As the front line meanders off to the southeast, conditions warm, and the wind generally lessens and swings back around to more easterly conditions…and the cycle begins again. Islamorada fishing charters are supposed to be fun. Therefore we choose our strategies carefully with this in mind. If the wind is blustery out of the north, we may choose to fish far up in Everglades National Park, behind mangrove shorelines where the sun is shining and you are protected from the wind. In calmer and warmer conditions, we may fish the big channels, reef edge, or even head offshore. Our goal is to create the most enjoyable possible experience by playing our cards well given the conditions of the day, every day.